Debatching in orchestration
25 Apr 2022

1 Minute to read
Debatching in orchestration
Updated on 25 Apr 2022

1 Minute to read
---
BusinessProcess - Kovai.Sales
BusinessTransaction - CorrelationOrder,CorrelationInvoice
Stages - Batch,Receive Batch,DebatchMessagingOnly,ReceiveDebatchedmsg : IsDebatching stage property is set to true.
Steps - Place the sample file from ASInstallDirectory\SDK\Samples\TestLocations\POSample01_Debatch_inOrchestration into ASInstallDirectory>\SDK\Samples\TestLocations\Debatch_InOrchestration\in|
Output - In the Atomic Scope portal, you can see that an entry has been made for the main activity and by clicking on that, you can view the flow of the message.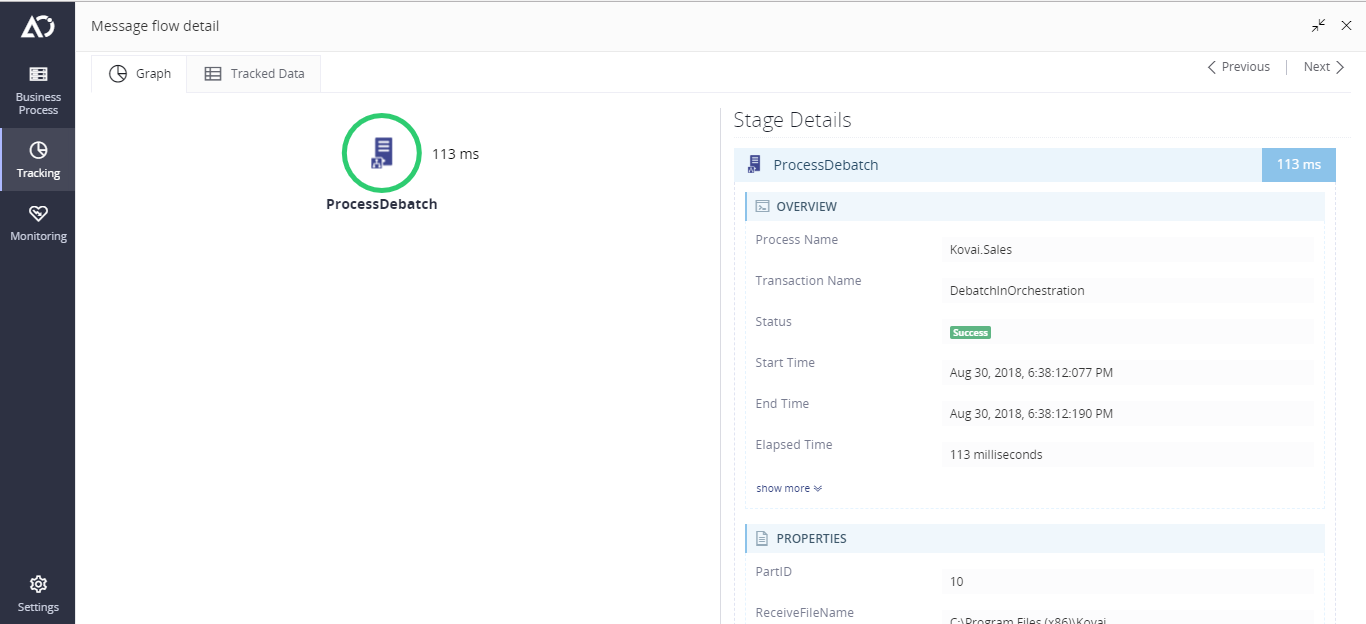 ---
Was this article helpful?
---
What's Next